About International Cupping Association of India

ICAI was established in 2014 by a group of medical professionals and cupping therapy(Al- Hijama Experts) with a mission to become a Institution into training, research, Development etc to turn out all the Therapist of cupping therapy to come under one roof in imparting knowledge in response to the growing interest in the field of Alternative medicine and traditional therapies.Its main aim is to research, develop and to conduct scientific investigation into the effects of cupping Therapy in the medical system and to get recognized in the Medical council in the stream of Alternative medicine in Cupping.
Our training centers across India will concentrate on imparting education of cupping therapy to the students who are Therapist, Acupuncturist, Yoga & Naturopathy, BUMS. BAMS,BHMS, MBBS and all other doctors in the field medicine.
Understanding the dynamic nature of the academic world, we strive to enhance the quality of education introducing effective and efficient Programs, Workshops and seminars in Cupping therapy. Our main motto is to do scientific research on cupping and promote to the professionals and mankind for their well being.
We have approximately 10 branches all across india in order to serve the mankind and create an awareness of Cupping Therapy. These set up will treat patients and perform this Therapy to establish research and develop the treatment system of cupping.
Our Vision is to impart and transfer knowledge as per the research developed in the stream of cupping Therapy.so that this oldest method of treatment system is practised worldwide and benifited to the every human kind curing people on physical, emotional & spritual level.
What Is Cupping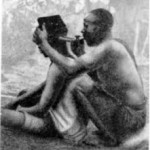 Cupping refers to an ancient Chinese practice in which a cup is applied to the skin and the pressure in the cup is reduced (by using change in heat or by suctioning out air), so that the skin and superficial muscle layer is drawn into and held in the cup. In some cases, the cup may be moved while the suction of skin is active, causing a regional pulling of the skin and muscle (the technique is called gliding cupping).
The specific origin of Cupping Therapy remains in obscurity – the consensus is that the action of suction has been part of therapeutic efforts throughout human history, migrating with human tribes along migratory routes. Read More
History of Cupping Therapy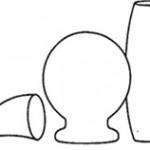 Cupping Therapy, commonly referred to as Cupping, has been around for thousands of years. It developed over time from the original use of hollowed out animal horns (the Horn Method) to treat boils and suck out the toxins out of snakebites and skin lesions. Horns slowly evolved into bamboo cups, which were eventually replaced by glass. Therapeutic applications evolved with the refinement of the cup itself, and with the cultures that employed cupping as a health care technique.
The true origin of cupping still remains uncertain to this day. Some consider the Chinese to be responsible for cupping, however, the earliest pictorial records date back to the ancient Egyptians around 1500 B.C. Translations of hieroglyphics in the Ebers Papyrus, the oldest medical text book, detail the use of cupping for treating fever, pain, vertigo, menstrual imbalances, weakened appetite and helping to accelerate the healing crisis. Read More